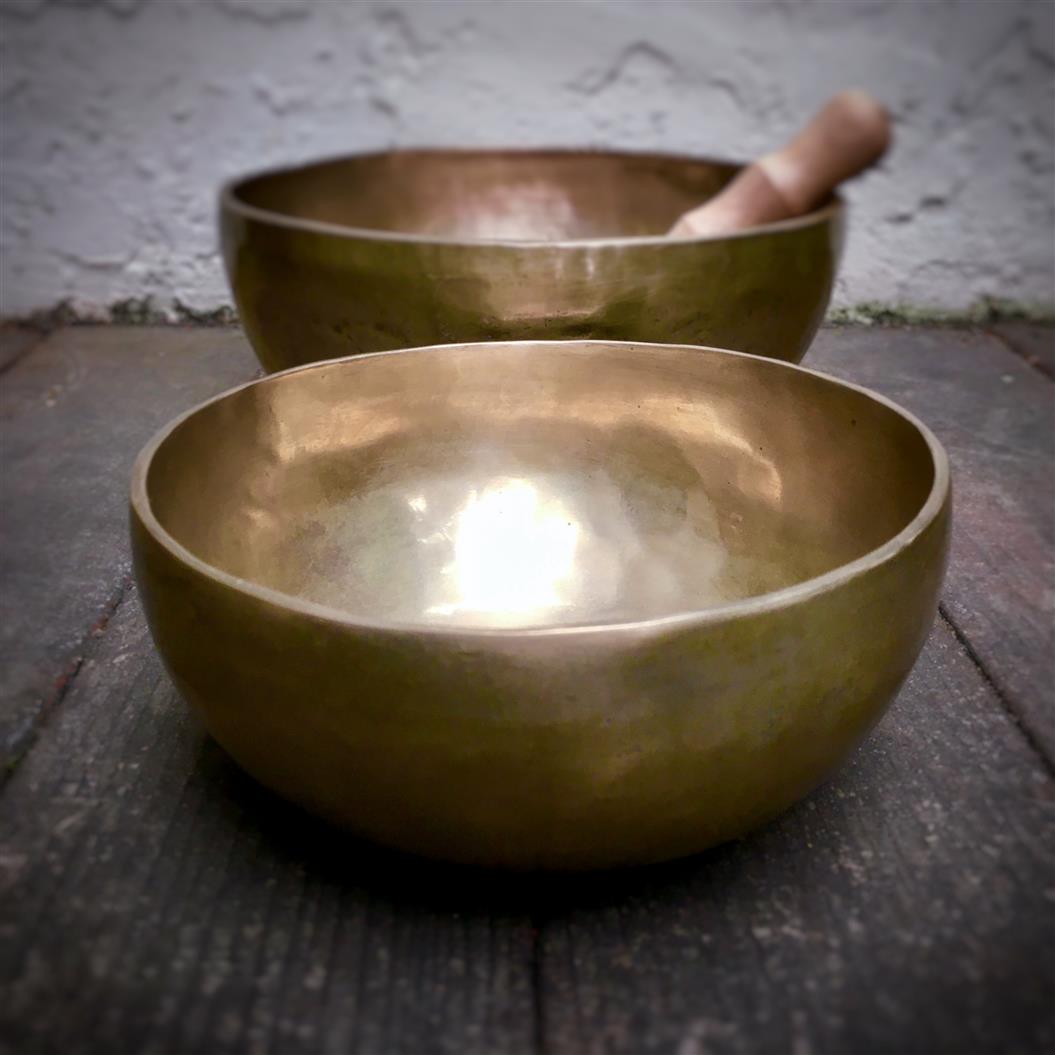 Sound Massage Therapy is a gentle non-invasive treatment. Specially selected therapeutic Tibetan singing bowls are strategically placed around and directly on the body, allowing the client to experience the physical as well as the aural vibrations. Some of the potential benefits include:
Pain relief

Improved sleep

Support in exercise and training recovery

Reduced anxiety & stress

Lowered blood pressure

Strengthened immune system

Increased clarity & energy

Enhanced focus

Reduced inflammation

Chakra rebalancing
Clients remain comfortably clothed throughout the entire experience. 50-minute Sound Massage Therapy is offered at our studio on Thursday and Friday at 11:30-1:30 for $60/session. Please fill out the contact form below to schedule an appointment.
HOLIDAY GIFT CERTIFICATES AVAILABLE

For the month of December, gift certificates are being offered at 25% off the regular rate (only $45/session). Please fill out the contact form below to place your order. Give to friends, family, and treat yourself to this unique experience. Offer expires 12/31/2019. Gift certificates are non-refundable.